Size Chart Coming Soon!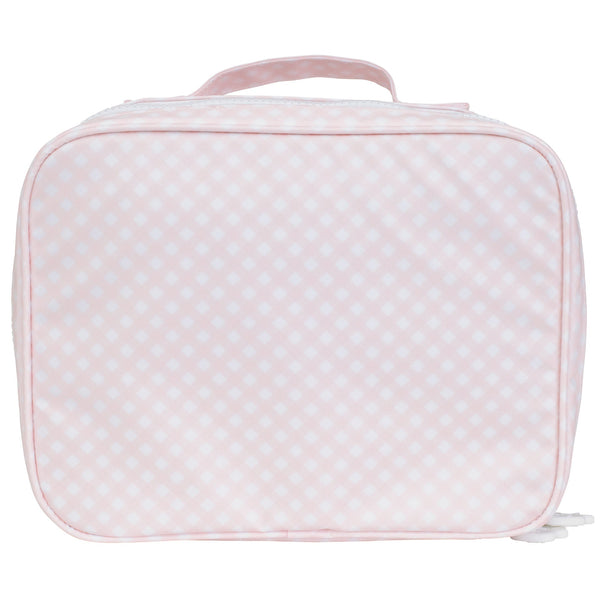 The Lunchbox is just the right size for your bento box. Equipped with a mesh inner pocket to hold your cooler packs and love notes, specifically placed on the back of the lunchbox leaving the front open for monogramming.
To care for these products, we recommend wiping clean. Items can be hand washed with mild dish soap and water. Use a magic eraser for tough marks. And always always dry before storing! 
10" wide, 7.75" tall, and 3.25" deep
Pink Gingham Lunchbox